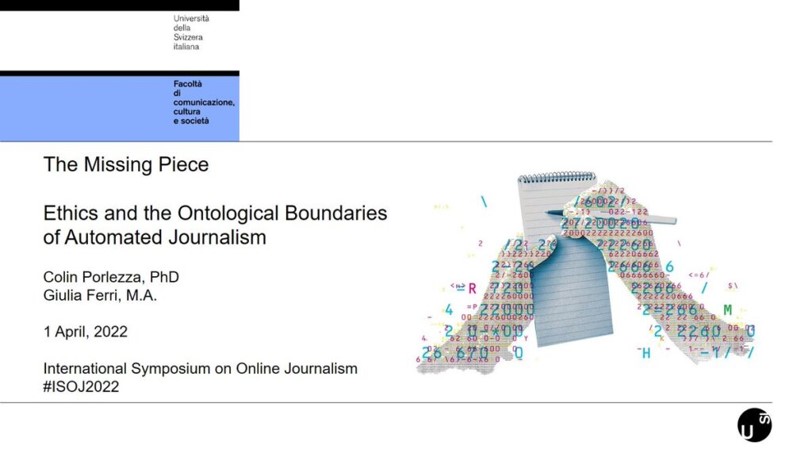 Ontological premises of Automated Journalism
May 14, 2022 by Giulia Ferri
Over the past two years, artificial intelligence and automation have become increasingly pervasive in newsrooms, and scholars have often stressed both the potential and the pitfalls of these technologies.
The way news automation is understood by journalism experts and practitioners raises important ontological questions both about the impact of these technologies, but also about new communication scenarios and the social connotation of news automation.
The study, conducted by Colin Porlezza and Giulia Ferri, analysed the opportunities and challenges of automation according to the ontological interpretation of experts in the field of journalism. The authors presented their findings at the 23rd International Symposium on Online Journalism in Austin, Texas.
The analysis was based on data obtained from interviews with experts from each of the five countries (Austria, Germany, Spain, Switzerland and the UK) involved in the project. Innovations related to AI, algorithms and machine learning were filtered out, followed by a thematic analysis of the experts' justifications.
The results revealed a lack of a common taxonomy regarding automation, with different interpretations of automated tools.The results also show that the opportunities offered by AI are often seen in organisational and economic terms, while ethical issues are totally absent from the ontological perspectives of automated journalism.